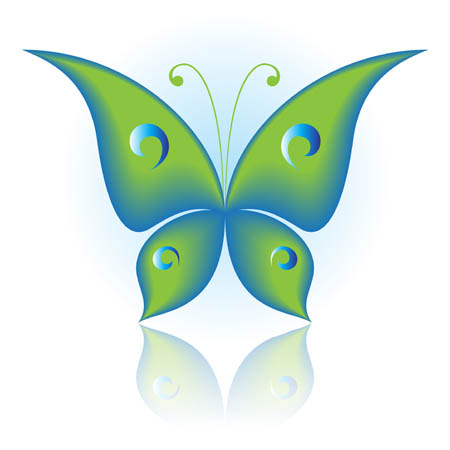 NMC & Natural Bodhi Wellness Presents:
Transformational Self Discovery
Weekend Workshop
Unlock Your True Potential
August 24th-26th
At the beautiful and scenic
Atlantic Center For The Arts
in New Smyrna Beach FL



Come join us for a unique, transformational weekend of self discovery, release and Emotional Connection.
Discover the
Joy of Being Fully Alive!


In a relaxing and safe natural environment, come experience an elegant and potent set of tools for going to the
heart of your emotional blocks, unlocking resistance and freeing the great potential that lies within.
·
This workshop offers a precious opportunity to unfold and open to the truth of ourselves, others and life more fully.
Almost always, what prevents us from manifesting our greatest life vision is a reservoir of unfelt emotion.
·
Whenever you are not willing to experience a particular emotion, your life is run by your resistance to
that emotion. You make choices that are about avoiding the feeling, rather than serving your best
interests. Emotional resistance, therefore, is the one thing holding you back. -Raphael Cushnir
·
We humans have the natural capacity to "thaw" these frozen moments, and move on with our lives. We do not have to cling to the past, reliving devastating events again and again. By gently awakening this innate capacity for
resilience that we share with all living organisms, the straitjacket is loosened. As we are unbound from the
past, a future abundant with new possibilities unfolds. Our ability to be in the present
expands, revealing the timeless essence of the "now".
-Peter Levine

Transformational Self-Discovery Workshop Details


Designed to help you fall in love with every moment of your life, this workshop can lead to the kind of personal growth you've longed for and also help you serve others and the world. You will leave with a practical road map for real-life integration, experiencing the benefits immediately and for the rest of your life. Grounded in both contemporary neuroscience and the great wisdom traditions, the methods of Emotional Connection, Mindfulness and Somatic Experiencing can help you tap into your unfelt emotions and resistance and overcome daily or lifelong struggles with career, family, relationships, weight, self-esteem, addiction and more. You will learn the gentle and safe techniques of this unique method and begin to see immediate and lasting results.
Come join us for a weekend of self discovery, Emotional Connection and Somatic Experiencing with teacher and holistic counselor Michael Kane at the scenic
Atlantic Center For The Arts
. This workshop is suitable for anyone, especially if you have an intention to open and live life to its fullest. Michael will create a safe and gentle environment to help call forth your very best, using tools such as emotional-release work, contemplative and small-group exercises, meditation, movement, yoga (optional), Somatic Experiencing, unconditional friendliness and more.
This wonderful retreat location allows us the opportunity to "stop", leave behind our habitual ways of being distracted and be surrounded by the loving, still presence of nature while being engaged in an insightful workshop environment.
•
Download a printable Workshop PDF Flyer: Flyer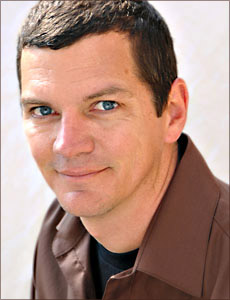 About The Facilitator:
Michael Kane has over 12 years of training, meditation and retreat experience and has studied intensively with many of today's most insightful teachers. He is an experienced meditation teacher and the founder and facilitator of the Natural Meditation Community and owner of
Natural Bodhi
, a private practice dedicated to guidance, healing and exploring Unconditioned Existence. Michael is a Holistic Counselor, Life Coach and Emotional Connection facilitator. He has completed many courses and trainings including a year long Non-Dual Teacher and Therapist Training with Peter Fenner, Emotional Connection Certification with Raphael Cushnir, Meditation and Psychotherapy Training Program by Tara Brach and is continuing Peter Levine's Somatic Experience Training as well as Phoenix Rising Yoga Therapy training. With a wealth of life experience and his own uncompromising commitment to personal, educational and spiritual growth he devote his time and experience to point others to their natural way of being and their capacity to open to life more fully.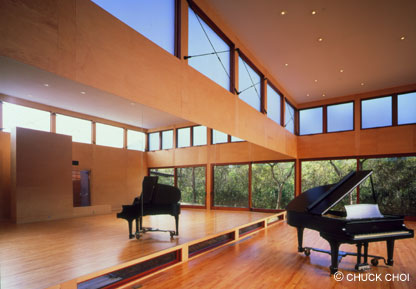 Meeting Hall:
The workshop area is encircled by a ring of sand-blasted windows 15 feet above the floor, while a band of clear windows at the floor level looks out onto the densely textured vegetation and sentient landscape. There are no windows on the areas adjacent to public walkways to ensure privacy. However, the magnificent sliding doors lead to a semi-private deck and create a breathtaking connection to the environment.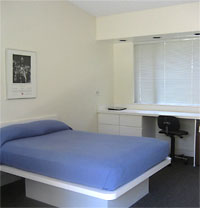 Accommodation:
Associate Housing consists of 28 individual units and 4 double units. Each unit is equipped with a full sized bed, work desk, radio alarm clock, small refrigerator and private bath with shower. Bed and bath linens are provided. Televisions, individual telephones, and housekeeping services are not provided. Four handicapped units are available. Please notify an ACA staff member immediately if you will require the use of one of these units.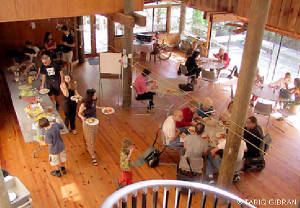 Dining:
All meals are included in the price of the retreat including 2 dinners, 2 breakfast and 2 lunches. Atlantic Center chef Sue Flynn prepares meals for all residents during the course of the retreat. A continental, self service breakfast is provided each morning including fruit, cereals, bagels, muffins, coffee/tea and more. A buffet style lunch is served each day and includes a vegetarian dish, a large salad, sandwich options and more. An evening meal is served and includes vegetarian main dishes, vegetables, salad and dessert.
The workshop is limited to 20 attendees so please RSVP to ensure attendance.



Pricing:

There is no tuition fee for this workshop but you are welcome to offer dana (donations) to the teacher at the end of the retreat.

Without Lodging:
Workshop facility fee, vegetarian meals for Friday, Saturday and Sunday: $145.00
There is a deposit of $75.

With Lodging:
Workshop facility fee, vegetarian meals and lodging for two nights and two days: $250.00
There is a deposit of $75.

•10% discount for referring a friend or spouse.
There is an option to pay by credit card or check. There is also an option to donate to our retreat scholarship fund. Click Register Button.
The workshop starts after dinner time (dinner is at 6pm) on Friday August 24th, and ends at 2pm on Sunday August 26th, 2012. Please try and arrive before dinner (between 3 - 5:30pm) so you can arrange your housing and place in the meeting hall.
Click Register button below, email: mk@insightflorida.org or call 386.679.2336.
Include your name, phone # and address.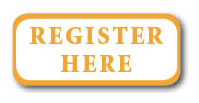 Below you will find testimonials from past retreats and workshops at ACA.
•I'm still enjoying the Emotional Connection workshop, it was great. Thank you to all the wonderful people that facilitated and attended. I feel like I had about 50lbs. of stress drained out of me! To be led to experience this takes a teacher who knows this well, and teaches it with a complete openness, honesty and compassion. I don't know of anyone who would not benefit, I have had many teachers of various traditions, and Michael councils beyond dogma and traditions, you really just are taught to step into yourself, in a way that you can handle and progress at your own pace. I have learned some of the best things I have ever learned, tools that always work, are always right at hand and I can use forever. -Liz Harrison

•Having Michael as a coach really helped me in my everyday life, he has taught me to meet each moment with acceptance and gratitude. I'm a happier person now; able to form more intimate, and open relationships with loved ones. There is so much freedom in seeing things clearly and Michael was instrumental in helping me do this. -Joseph Woodbury

•Dear Michael,
It has been almost 3 weeks since the retreat, in one of the most beautiful locations in the world. The lessons that I have learned are very subtle for me as I have been working with breath for many years. Natural meditation is enhanced for me by the sounds of nature itself. In my morning meditations, the sounds of nature, birds, cicadas, squirrels, keep me connected with the earth and with my life purpose by helping me plant each foot firmly on the earth. The exercises that you gave us are invaluable, especially the judgment of self and others. These lessons burrow deep into the soul self for sort of a "deep cleaning".

Thank You Again for making this possible for all of us! -Joy Sue-Priem, Master Feng Shui Consultant

•Because of his ability to impart a view of my life like no other had done, what I gained from these sessions has transformed my thinking and how I react to events in my life. I have turned a corner in my understanding of myself and how I relate to those around me. Amazingly, the wisdom Michael provided was so profound that it has had a lasting effect. I read one definition of "coach" as a "motorcoach" -- a large motor vehicle for conveying passengers on excursions and on longer distance scheduled transport between cities - or even between countries. As my "coach," Michael transported me to a place of peace and understanding. -Genna Wangsness

For more information or if you have any comments please email or call. Look forward to seeing you there.
With Metta
Michael Kane
Natural Meditation Community of East Central FL
386-679-2336
mk@insightflorida.org
www.insightflorida.org